Consiglio Nazionale delle Ricerche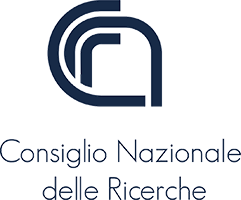 The National Research Council (CNR) is the largest public research institution in Italy, the only one under the Research Ministry performing multidisciplinary activities. Founded as legal person on 18 November 1923, CNR's mission is to perform research in its own Institutes, to promote innovation and competitiveness of the national industrial system, to promote the internationalization of the national research system, to provide technologies and solutions to emerging public and private needs, to advice Government and other public bodies, and to contribute to the qualification of human resources. In the CNR's research world, the main resource is the available knowledge which means people, with their skills, commitment and ideas. This capital comprises more than 8.000 employees, of whom more than half are researchers and technologists. Some 4.000 young researchers are engaged in postgraduate studies and research training at CNR within the organization's top-priority areas of interest. A significant contribution also comes from research associates: researchers, from Universities or private firms, who take part in CNR's research activities.
Istituto di Scienze del Patrimonio Culturale

The Institute of Heritage Science is an interdisciplinary institute whose mission is to pursue scientific excellence and encourage innovation in the knowledge, conservation and use of cultural heritage through collaborative research involving humanities, experimental sciences and technological applications. With over 180 researchers, technologists and technicians from various disciplines and a strong propensity for interdisciplinarity, ISPC is CNR's hub for research, innovation, training and technological transfer of the cultural heritage strategic area, open to collaboration in national and international networks of expertise.
Istituto di Linguistica Computazionale 'A. Zampolli'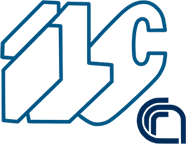 The Institute for Computational Linguistics "A. Zampolli" (ILC) is a centre of reference in the field of Computational Linguistics at both national and international levels. Its lines of research include, amongst other: activities aimed at the definition of language resources, standards and distributed research infrastructures; definition of advanced methods and techniques for the research and "intelligent" management of information within natural language document bases available on the Web or on local Intranets; creation of computational models of language learning in ecological contexts of communicative interaction; innovative research in the field of Digital Humanities.
Ministero della Cultura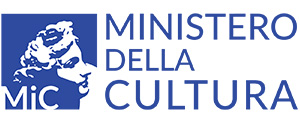 In 1975 Giovanni Spadolini founded the Ministry of Cultural Heritage and Environment for the purpose of entrusting the management of cultural heritage and the environment to it. In 1998 the new Ministry of Culture was inaugurated, also responsible for the promotion of all forms of cultural entertainment. In 2013 its competence was extended to tourism. In December 2019, the Ministry's organisational regulations entered into force. In particular, an element of innovation was represented by the Directorate-General for the Protection of Cultural Heritage, the Directorate-General for Creativity, and the Institute for the Digitalisation of Cultural Heritage.
Biblioteca Nazionale 'Vittorio Emanuele III', Napoli

The National Library 'Vittorio Emanuele III' of Naples is a public State library run by the Ministry of Culture, General Directorate for Libraries and Intellectual Property Rights. It is the third largest library in Italy, after the national libraries in Rome and Florence, with 1,480,747 printed volumes, 319,187 pamphlets, 18,415 manuscripts, more than 8,000 periodicals, 4,500 incunabula and the 1,800 Herculaneum papyri.